COVID-19 has forced over sixty percent of American workers to work from home. Now more than ever, keeping a fast, stable and secure Internet connection is critical to millions of people who need to stay productively employed and to keep their companies up and running.
That's not easy, especially with other household members also working from home, taking classes, playing video games, streaming content – all using up limited bandwidth on the home WiFi network. People simply cannot complete their work without a stable and reliable Internet connection.
FetchPro provides secure, fast and stable Internet access from anywhere and is optimized for the #WorkFromHome environment. The speed and stability matches or exceeds any home or public WiFi or mobile hotspot. Let FetchPro be your computer's universal gateway to the Internet.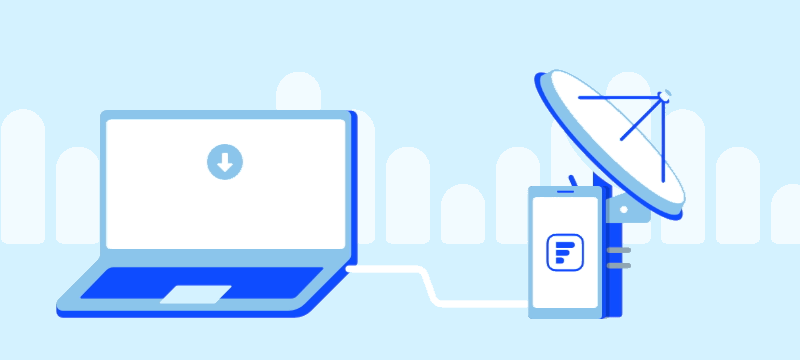 Turn Your Smartphone Into A High Speed Modem
Speed
Does your smartphone get 4G LTE or 5G data speeds? FetchPro always gets your Mac or Windows computer the fastest Internet speeds available in your area.
The fastest speeds in your area.
With FetchPro, your Mac or Windows computer will get the same Internet speeds as the smartphone to which the computer is connected. FetchPro is better, safer, faster, and less expensive than Hotspots. With FetchPro, you can cancel your Hotspot!
Stability
Hotspot connections get spontaneously disconnected, especially while in motion, making using them frustrating and impractical.
100% Stability, 100% of the Time.
FetchPro never suffers from Hotspot related connectivity and stability issues. 
Security
Using home, public and non-secure WiFi exposes computers to security vulnerabilities and hacker exploitation.
CUI (NIST 800-171) Compliant
Fetch provides a workable solution toward achieving compliance with strict data protection mandates with no loss of productivity.
#WorkFromHome
Home WiFi is shared between dual-income households and their children, all using Internet bandwidth-hogging software.
Get all your work done with FetchPro.
With FetchPro, your Mac or Windows computer has its own private gateway to the Internet without sharing WiFi bandwidth.
Installation & Setup
FetchPro can be downloaded, installed and set up on your computer and your smartphone in under 5 minutes.
Simple & Easy
(1) Download and run the FetchPro computer installer. (2) Download the smartphone app from the App Store or Google Play. (3) Connect your charging cable from your smartphone to your computer. (4) That's it, you're done!
Built To Use
FetchPro was built by technology and business professionals and made to handle the most rigorous usage.
FetchPro Can Handle It
"Once I started using FetchPro, I cancelled my Hotspot and haven't connected my computer to any WiFi network. I don't know how I ever lived without this." – Quote from Elizabeth, of Gearhart Law.
The Speed Your Computer Needs
Home WiFi networks already sustain high-bandwidth content, such as video conferencing for children who are remote learning, streaming entertainment media such as Netflix, Hulu and YouTube, personal media, home automation, security cameras and other IOT and smart devices, and other uses. Because FetchPro enables computers to access the Internet without fighting for Internet bandwidth on the home WiFi network, it becomes the perfect solution for #workfromhome team members. FetchPro utilizes proprietary, scalable, patent pending technology that was developed to solve real world issues. FetchPro is simply the best way to get your computer the blazing fast Internet access it needs.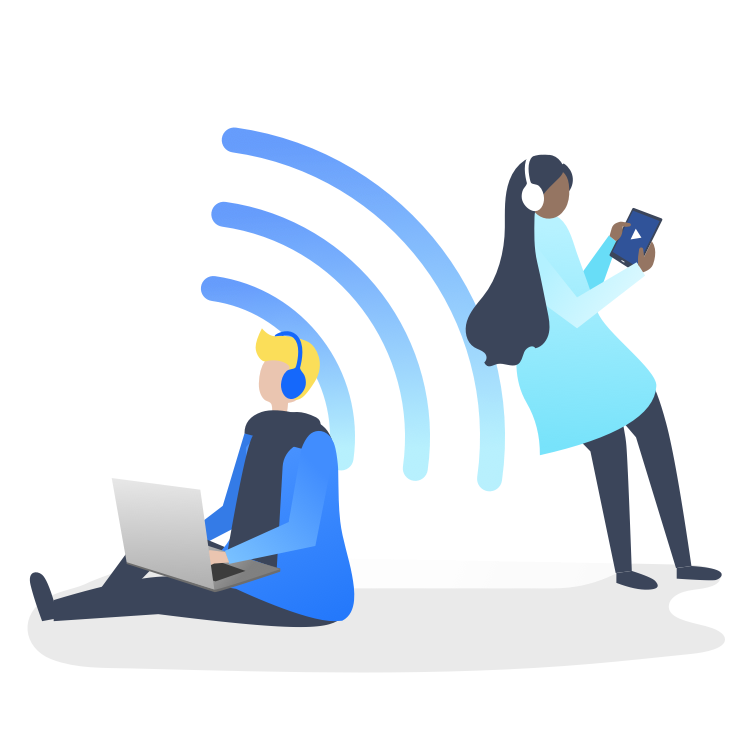 DNS Over HTTPS – Encryption

HTTPS Only – Safe Web Browsing

Block 3rd Party Tracking – Privacy

Federal Contractors – NIST 800-171

Banking Executives – Basel II

Insurance Agents – Client Data

Accountants – FTC Safeguards

Real Estate Brokers – Finance Data
The Security Your Computer Deserves
Businesses secure workplace Internet access infrastructure to ensure the highest levels of data and network security. With COVID-19, millions of Americans are working from home accessing the same work content, but on their home WiFi. With the existing home WiFi usage by family members, it becomes a daunting amd impractical challenge to attempt to secure home WiFi networks. Yet, companies and their IT departments still need to protect company data.
FetchPro is the perfect short and long-term solution to secure computers used by remote workers. Professionals using FetchPro to access the Internet on their Mac and Windows computers do not use their home WiFi to do so, thereby eliminating the need to secure the home WiFi infrastructure. FetchPro creates a direct connection between the computer and the smartphone, turning the smartphone into a high-speed, stable, secure modem. FetchPro offers additional cyber defense including blocking non secure websites, encrypting all the DNS requests made by computer web browsers, and protecting Internet searches from third-party tracking.
Sign Up for FetchPro 2.0 Now!